Catherine Allison In The Media
20 Years In Business!
Young Lives Matter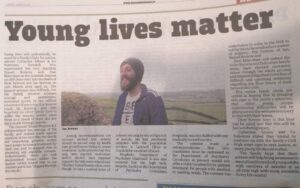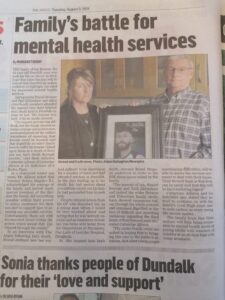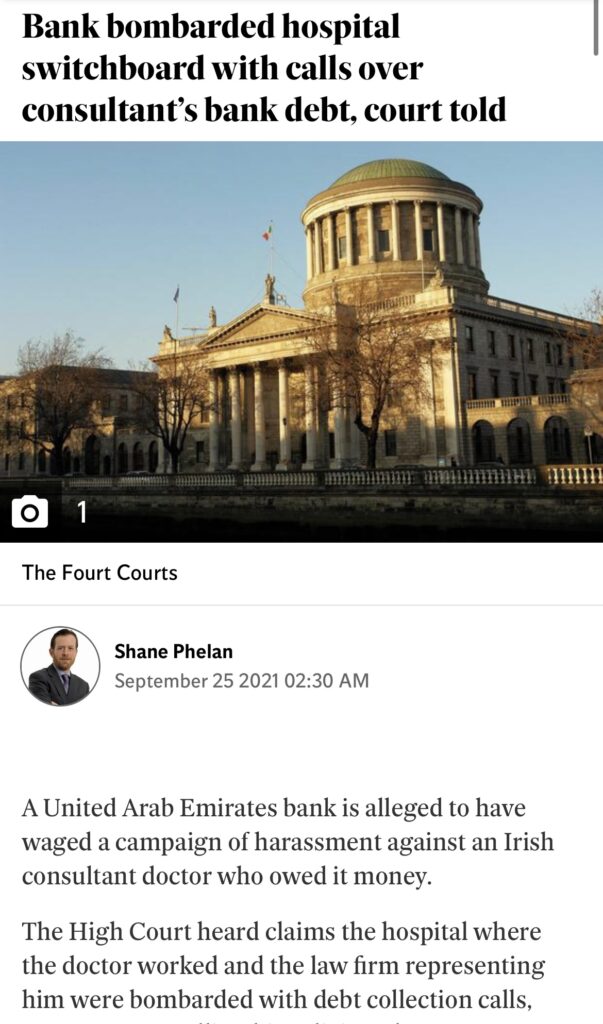 Catherine Allison and Co insolvency department put their heart and soul into winning this High Court case for our consultant Doctor client as winning is more about his life and being able to carry on his work as an Irish doctor than our ego!
The banks always have a big purse to fight these cases, they had a London lawyer, a big firm of solicitors in Dublin with a partner and a solicitor acting and a barrister, whilst he just had us Catherine Allison and Co!
Housing Developments
Duleek Housing Project
Catherine Allison & Co Solicitors are delighted to act on behalf of our client WBS Developments (ROI) Limited and assist in the delivery of an additional 30 units in Phase 2 of the development at Maudelin's Lane & Maudelin's Brook, Duleek, County Meath to Respond, Ireland's leading housing association.
We have worked alongside our client for two years providing legal advice and guidance concerning the development which is made up of twelve apartments and thirty-eight houses which are all finished off to the highest standard both internally and externally.
Lagan Homes Ireland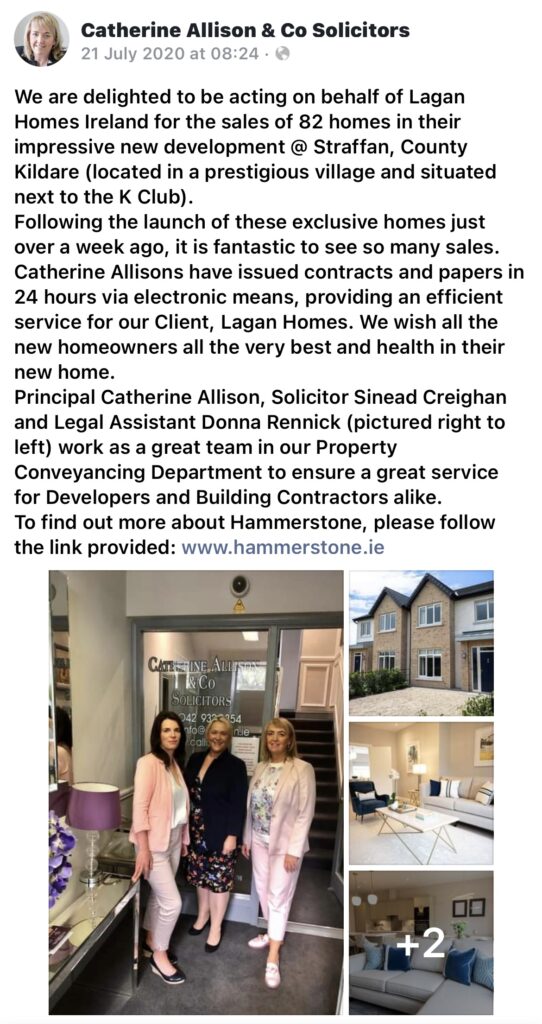 Newtown Wood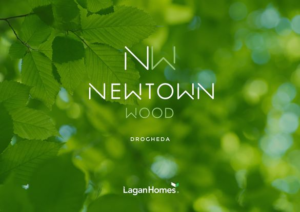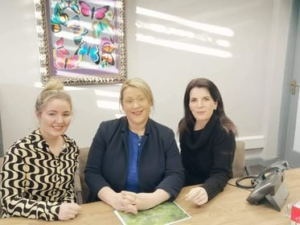 We are delighted to be once again acting for Lagan Homes in their new and exciting modern housing development located in Drogheda known as "NEWTOWN WOOD". The Estate consists of 217 impressive and varied styles of properties designed to suit every lifestyle. There has been a strong and impressive uptake of these properties since they came to market in its recent launch with leading Associate Solicitor Sinead Creighan, pictured here with Donna Rennick and Niamh Dunne, who as a hardworking and experienced team will ensure the successful and smooth completion of this Estate, like the recently completed Estate in hammerstone_straffan , Co Kildare. These properties can be viewed via Agent Robert Daly Estate Agents https://rbdaly.com/…/newtown-wood-new-homes…/
https://www.facebook.com/100063624068423/posts/330455725751894/?d=n
4 HOMES ACROSS THE COUNTRY WERE SAVED FOR CHRISTMAS BY OUR INSOLVENCY TEAM
The insolvency team in Catherine Allison & Company was delighted to deliver good news to 4 sets of clients/homes last week when four appeal cases for a personal insolvency arrangement PIA were approved by the Circuit court in one week.
Co. Cavan Home of a single 68-year-old gentleman on a low
income saved.
A Home in Bray owned by a single man who works as a
Bookkeeper in positive equity who has been pressurised by
the Bank for years to sell his home has had his restructure to
remain in his home, approved by the court on appeal, when
the Bank voted against his proposal. The Debtor in his own
words have said the result is great news and a huge relief for
him during these difficult times.
A family home in Monaghan saved, for a married couple with
three children, securing a significant write-down in the home
mortgage debt of €98k, which was subject to repossession
proceedings.
Local (Dundalk) home and business saved in a lump sum
Personal Insolvency arrangement approved by the court on
appeal, the Client keeps his home and continue trading as a
local publican so can keep his livelihood which he has done
for over 30 years in his local town.
PIP's involved were John Donnan and Karl O'Daly
Barristers involved, Keith Farry BL and Andrew King BL
https://www.facebook.com/100063624068423/posts/313377044126429/?d=n
25 years of divorce in Ireland 
Letitia Grace from our team makes an appearance in this article by the Irish Independent.
"During the pandemic women and their children were experiencing severe coercive control, financial control, domestic and/or emotional abuse."