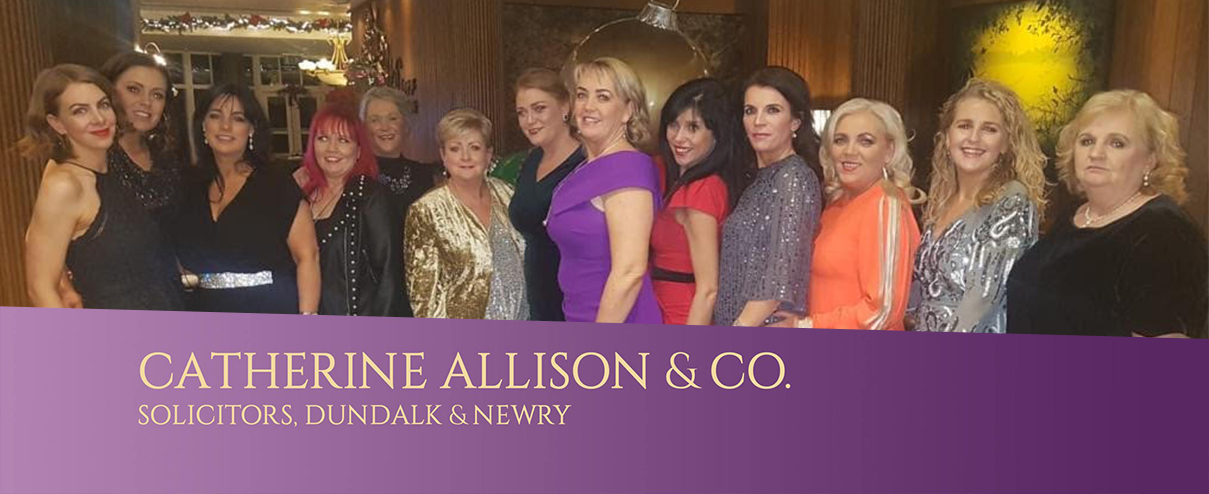 Please click on the pictures below for a profile on each member of our team.

Catherine Allison & Company was established in 2000 and has expanded substantially since then. Catherine Allison & Company is a young dynamic firm with particular experience in Family Law and Property Law, Bankruptcy & Insolvency, Commercial and Residential Conveyancing and Company Corporate matters and related tax advice. Our firm also practices in Commercial Law, all areas of Litigation (excluding criminal litigation) Employment Law and Probate/Wills.
We have an exceptionally strong and proven legal team who are backed by experienced and effective support administration including our own, in-house, fully qualified Accountant. Each Solicitor and Legal Executive have developed areas of expertise ensuring that our firm continues to enjoy an excellent reputation.
Discretion, Confidentiality and Sensitivity are always assured when you deal with Catherine Allison & Co Solicitors.
We aim to provide our clients with a legal service which is second to none. Our service is efficient, professional and totally reliable.