Fax Us +353 (0)42 932 0855
Catherine Allison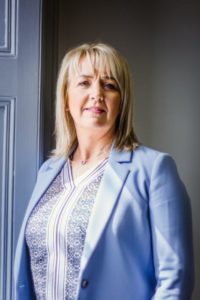 Catherine Allison undertook her third level education in the U.K at University of London where she obtained a LLB (Hons) Law Degree. She qualified as a Solicitor in the U.K. in 1993 having undertaken her training in a top city law firm in London. Catherine practised in the U.K. specialising in large scale commercial property transactions until returning home to Ireland in 1999. Catherine's main areas of practice are Commercial Property, Family Law, Commercial Litigation and Corporate and Company Tax Advice, Bankruptcy & Insolvency matters, Medical Negligence & Coroners Inquests.
In 2013 Catherine Allison obtained a Law Society of Ireland accredited Diploma in Individual Personal Insolvency Law which is a pre-requisite qualification to becoming a registered PIP. Catherine also holds a Diploma in Commercial Property Law, Law society accredited.
Catherine Allison is now also a qualified Personal Insolvency Practitioner and she has received a PIP licence in March 2018 from the Insolvency Service of Ireland.
Catherine Allison is authorised by the Insolvency Service of Ireland to carry on practice as a personal insolvency practitioner
Contact Catherine at catherine@callison.ie